Press
 Profile: Ontario Chardonnay
Brie Dema, July 12th, 2023
"Niagara Chardonnay has a dual personality; you can say it is more Burgundian than most California chards, and more Californian than many Burgundies."
Cloudsley Cellars: Carving up Terroir on the Twenty Mile Bench one Vineyard at a time 
Rick VanSickle, June 20th, 2023
"The 2020 wines from Cloudsley are Lowy's best across-the-board release to date, and his six single-vineyard Pinot Noir expressions from one Niagara sub-appellation are the most from any one winery in Niagara that I am aware of. I love that the team has found restraint and typicity despite the heat of the vintage and enough differences to show how even a few hundred yards of separation from vineyard to vineyard can impact the wine."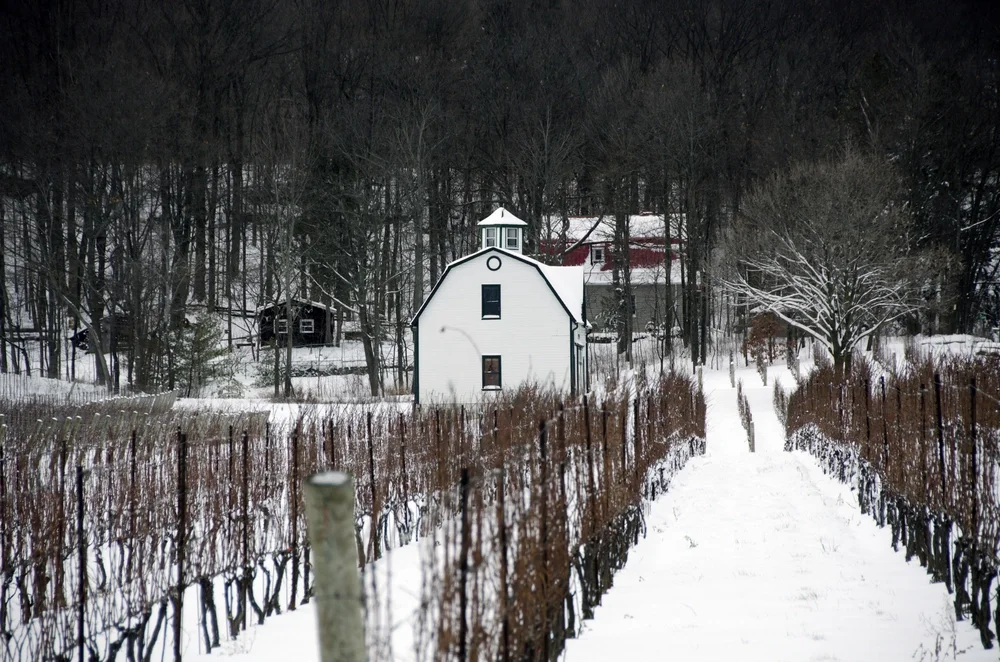 A Canadian Terroir Story: Niagara Peninsula and Prince Edward County
Sarah Marsh, MW, May 17th, 2023
"The Bench terroir is most eloquently and elegantly expressed by Chardonnay and Pinot Noir. Both reflect the limestone in their precision, tension, and mineral freshness."
Review of Cloudsley Cellars: Niagara Region Wine Country
Alina Trefry, January 24th, 2023
"This is all exactly what I dream of finding: a winery devoid of the usual impenetrable, curated layers of designer marketing that separate the producer from the consumer. Here stands the producer himself. Not a numbered company with a vague address in Grimsby—a man, proud to sell you his blood, sweat, and tears in the hopes that it will bring a measure of joy to your life."
"I now find myself swirling, sniffing, and sipping something I have only encountered a small handful of times in my career: perfect Pinot Noir."
In Niagara (4) Cloudsley Cellars
Jamie Goode, July 16th, 2022
"Adam's experience in tasting some of the world's best wines, and then seeing the potential for Niagara to make world-class Chardonnay and Pinot Noir, inspired him to get in on the act."
 Talking About the Cloudsley Cellars Pinot Noirs with Vigneron Adam Lowy
Jamie Drummond, June 9th, 2022
Cloudsley Cellars goes all in on Twenty Mile Bench Pinot Noir
Rick VanSickle, August 9th, 2021
"His entire portfolio of wines, not huge by any stretch of the imagination, is built around the limestone rich vineyards of the Twenty Mile Bench all from purchased grapes from trusted growers. The project stems from 20 years spent tasting wines — some of the best in the world — as a wine professional."
 Life in the Time of Covid-19: Vigneron Adam Lowy of Cloudsley Cellars, Twenty Mile Bench, Niagara
Jamie Drummond, July 9th, 2021
 A-list Artisans: Adam Lowy - on cloud nine with Cloudsley Cellars
Carmelo Giardina, September 3rd, 2020
"A diehard lover of wines from Burgundy, he knew from his experience that the Ontario wine scene was on to something, specifically when it came to pinot noir and chardonnay – the classic Burgundy varietals."